Sitetech's Qualifications
Sitetech Inc. is a Northeast Ohio based Excavation Company founded in 2007. We specialize in commercial, industrial, and municipal site work, demolition and underground utility installation with projects ranging from $25,000 to $20 million.
We have completed site work and demolition projects for a wide variety of industries including:
Retail
Automotive
Manufacturing
Commercial Development
Education
Healthcare
Steel
Energy
Aviation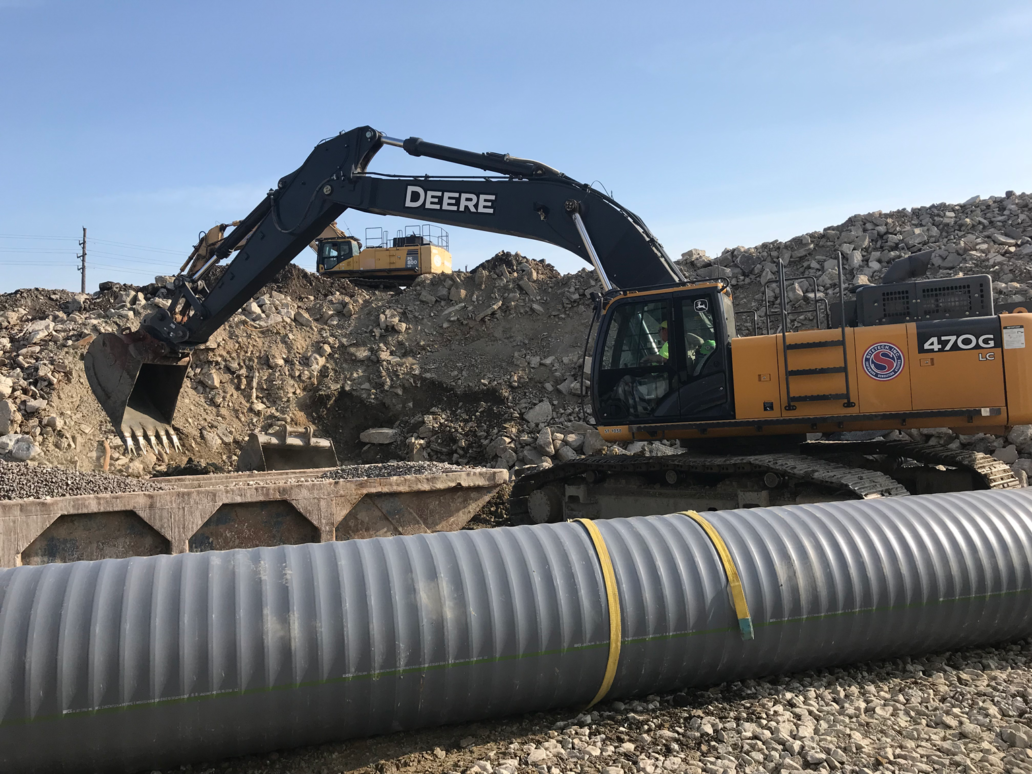 While most of our site development work is in the Northeast Ohio region, we have completed demolition projects throughout the country.
A Union Contractor
Sitetech is a union contractor, currently signatory to several union locals including Laborers 758, 860, 894, 310 and Operators 18.
A culture of Safety
Safety is – and always has been – the top priority at Sitetech. Safety is a culture and a way of doing business that we continuously improve upon to ensure the health of every person involved with our projects. We maintain the highest safety standards throughout the course of every project.
Dedicated Safety Director manages comprehensive Safety Program
Every aspect of Sitetech's Safety Program is managed continuously by our Safety Director. Key elements of our Safety Program include:
Employee Training for industry-specific needs and requirements
Drug and Alcohol Testing Program per Sitetech and OBWC plans
Job Specific Work and Safety Plan: reviewed and designed for each project
Daily Safety Meetings/Job Hazard Analysis And Task Planning: per the specific operation performed
Weekly Tool Box Talks conducted on-site with job-specific tasks
Monthly Jobsite Inspections conducted by Safety Director or Third Party Firm
Quarterly Safety Review conducted by insurance company
Open Door Policy encourages employee participation and ability to report issues
Company Safety Program is reviewed and updated annually
Financially Sound
Sitetech is financially sound. Our bonding capacity of $50 million single/$75 million aggregate along with an ODOT pre-qualification of $65,450,000 gives us the financial stability to ensure that every project runs smoothly from start to finish.
Well-maintained fleet supported by the latest technologies
Sitetech maintains a fleet of late model excavation equipment, most of which is less than five years old. We also utilize the latest technologies for site work including Topcon's automated GPS machine control system and surveying equipment.
All of Sitetech's qualifications are underscored by our dedicated workforce and a 100% commitment to safety and excellent service for each client.